What is My Home Worth?
Receive a custom evaluation for your home, including comparisons to other homes that have recently sold or are on the market. This guarantees you receive the most accurate information available. To find out what your home is worth, fill out the information below:
The Legaz Team 212 Degree Marketing Plan
At 211 Degrees, Water is Hot.
At 212 Degrees, it Boils.
With Boiling Water comes Steam that can Power a Locomotive!
That One Extra Degree Makes All the Difference!  
With that One Extra Degree of Effort will get your home sold, for top market value, with the least amount of hassles! 
Selling Your Home requires an active, internet driven approach because the internet is where buyers start their search online. 
The National Association of Realtors® survey tell us that buyers are looking for beautiful photos of your home, engaging virtual tours, floors plans, detailed home descriptions neighborhood information. 
With that in mind we ensure that your home is presented online in the best way possible. Together with our Professional Photographer and my wife, Nancy (a certified staging professional and Realtor®) we will stage your home to make it look bigger, brighter, cleaner, warmer, more loving and, best of all, it makes home buyers want to buy it!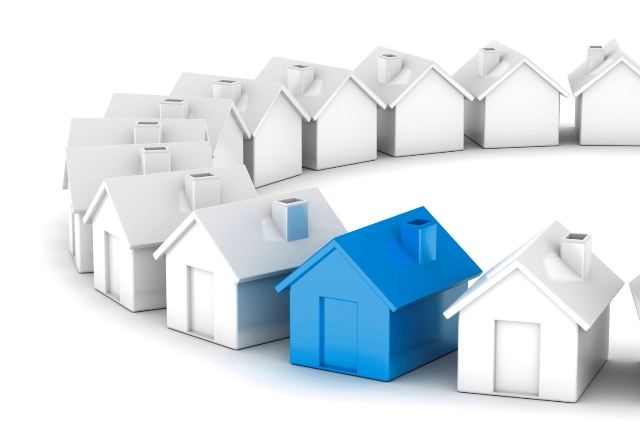 Because you are competing with numerous other listings…
We will make yours stand out!
Our Objectives are the following:
To ensure that your home is seen locally, nationally and worldwide.

To market directly, not only to the serious buyers and ALL Realtors®, but to the Legaz Team's sphere of influence, past clients, Realtor® Associates and local community volunteers and donors of the past 20 years.

To communicate the results of our activities to you.

To assist you, in getting the highest possible dollar value for your property in the shortest period of time with the least amount of inconvenience to you.

To constantly look for the best possible method of exposing your property to potential qualified buyers in the market.

To earn your repeat and referral business forever.
We so confident that our real estate marketing will work for you that we guarantee you the right to cancel our listing agreement at any time prior to negotiating or accepting an offer to purchase, with no penalties or obligations, if you feel our service doesn't live up to our promise. 
To Get Your Home Sold We Will: 
 

Conduct A Virtual Tour with Professional Photos & Staging

 

Render an Interactive Floor Plan allowing buyers to stage their furniture

 

Provide the home with its own Website with an unique address URL

 Post the home on hundreds of real estate websites and search engines including the sites of our 100,000 network of Keller Williams Agents Worldwide!


 

Send out 250+ postcards and/or flyers to potential buyers and neighbors who may have a relative or may know someone who is looking to live in the area.

 

Feature your home on the back cover of Homes Source in Color monthly

 

Provide maximum exposure on Realtor.com with our Showcase subscription which allows for maximum photos

 

Submit your home to the Multiple Listing Service providing the maximum amount of photos and using creative remarks to draw attention to your home versus the competition

 

Promote your home by networking with other top agents in the area for maximum exposure.

 

Develop a list of features and benefits of your home to distribute to interested buyers.

 

Suggest

and advise you as to any initial changes or staging that you might want to make in your property to make it even more marketable to the buyers.

 

Continually update you as to any recent sales and active competition so that you always know the position your property is in, compared to the market.

Represent you upon the presentation of all offers to help you negotiate the best price and terms for you.

Make sure all offers are accompanied with a letter of pre-qualification from a reputable lender.

Handle all the details, follow-up and keep you informed while overseeing all inspection, appraisal, mortgage, and other closing procedures.
Communication:

Appointment Notification System – You will never miss an appointment request as our appointment center is open from 8am to 11pm - 7 days a week. When showing agents contact our appointment center (800-746-9464) our operators conduct a computer check to confirm that they are licensed Realtors. You will then be notified of the showing request by your choice of phone, text message or email. If the requested appointment time is not convenient you can request a better time through the system.
Showing Feedback – Our appointment center will send several emails to the showing agent requesting feedback after the appointment. Once the agent enters the feedback it will be emailed immediately to you and I.
Homeowner's Listing Activity Website - You will have 24-7 access to your own listing activity website which will tell you the date & time of future & past appointments as well as valuable feedback from agents who showed your home.
Our Buyer Agents preview each listing - So that they will be familiar with your home and know the best way to present it to prospective buyers.
Online Viewing Statistics – You will receive a weekly accounting of online buyer photo viewings and Bi-Monthly Online Summary of the Property Views and actual Click-Throughs
Right Price Analysis & Absorption Rate – Our analysis will assist you in making an educated pricing strategy to get the home sold in your time frame for top market value.
Daily Updates – You will receive daily updates on new competitive listings and recent sales.
We are full-time professionals working together with sellers, buyers, realtors, inspectors, contractors, attorneys and appraisers to make your sale as smooth and easy as possible.
We Give You Top Quality Service & Communication
From The Day We List to the Day We Close! 
Your home will be advertised on websites all across the web, making sure buyers see your home and everything it offers.  These national websites and portals power numerous Real Estate websites.
Here are a few of the sites your home will appear: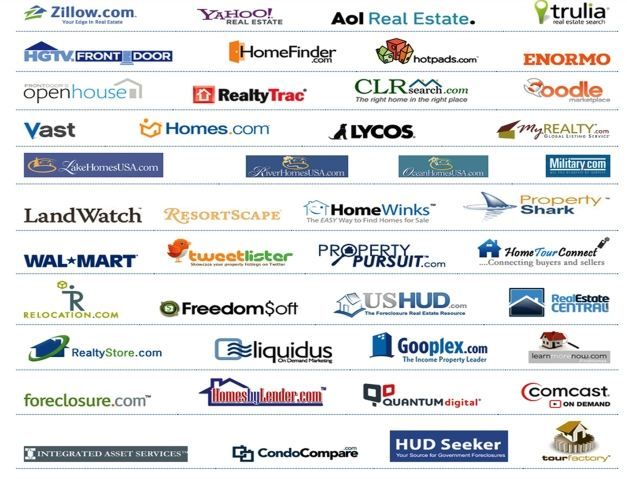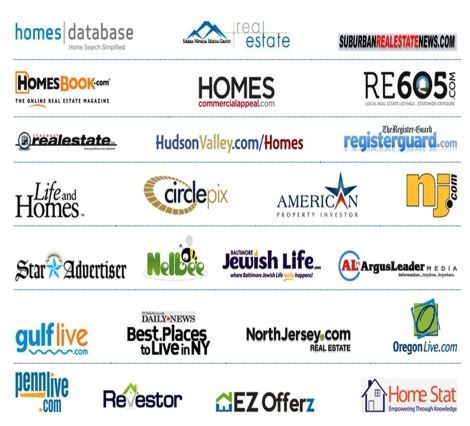 Pricing your home to sell is a critical decision: 

The right selling price is determined by many factors including: the current supply and demand for homes in the market, the economy, your home's location, houses recently sold in the area, area listings, condition of your home, its square footage and the time frame you are targeting. 
Please view this Pricing Presentation.
Many sellers say their biggest regret was not pricing their home correctly when they first listed it. They wished they would have taken the Realtor's advice, saying they ended up at the price they would have started at and could have sold their home earlier.
Ready to schedule a consultation: 
To find out more about selling home - schedule an appointment with the Legaz Team.
When interviewing other agents: 
If you are not ready to list with the Legaz Team here are some helpful questions to ask when interviewing other agents!
Download our GPS Mobile Home Search App:  


You can then contact me directly
with questions or requests regarding any property.
---